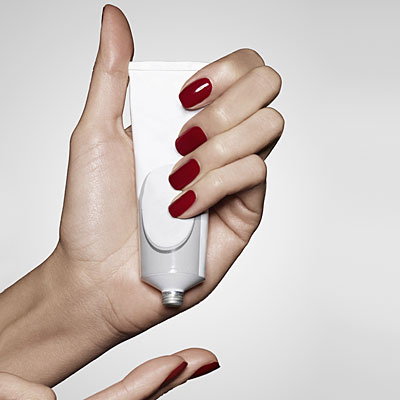 Personal lubricants (also known as "lube") offer a solution for those who either do not lubricate enough or do not lubricate at all. Lubricants work by reducing friction between body parts during sexual activity. They can be used by partners engaging in sexual activity or during masturbation. They can also be used to enhance different sensations or create novelty, regardless of whether partners lubricate enough or not! For instance, some "lubes" are flavored, while others offer a warming sensation.
Types of Lubricants
Water-based lubricants are the most commonly used lubricants, and although they have the tendency to dry out, they can be reapplied as needed. They are water-soluble, which means they dissolve in water. Therefore, water-based lubricants are incompatible with sexual activities that involve water, such as having intercourse in the shower, bathtub, pool, etc.
Popular Brands of Water-Based Lubricant:
1. Astroglide
Pros: Very popular, very easy to buy for a relatively cheaper price; and has a thinner texture.
Cons: because of thinness, it requires reapplication more frequently with extended durations.
2. KY Jelly
Pros: Easily found at any drug store (CVS Pharmacy, Walgreens); as it was intended for medical use.
Cons: Dries out very quickly, may leave behind a rough texture.
3. Wet
Pros: Easily accessible; thicker than the other water-based lube, which decreases need for reapplication; also comes in flavored edible versions.
Cons: Made with glycerin, which can increase the chances of infections in women.
4. Maximus
Pros: Very thick texture, which makes it last longer than Wet.
Cons: Reports of skin allergy due to parabens in the product.
Silicone-based lubricants last longer than water-based lubricants because they are not absorbed by skin or mucus membranes. In addition, they do not dissolve in water, which makes them compatible with water-related sexual activities.
Popular Brands of Silicone-Based Lubricant:
1. Wet Platinum
Pros: Long lasting
Cons: Not usable with silicone-based toys, causes stains when used on fabric, and is not edible.
2. Eros Body Glide
Pros: Long lasting, high-grade silicone and thick.
Cons: Expensive, not usable with silicone toys, and can cause stains on fabric.
3. Gun Oil
Pros: Aloe Vera and vitamin E infused to minimize skin irritation
Cons: Expensive; difficult to get off of sheets, floors or other surfaces leaving them very slippery; may leave skin feeling greasy and not usable with silicone toys.
Oil-based lubricants are only recommended for women who have experienced irritation from over-the-counter lubricants and DO NOT use latex condoms. Oil-based lubricants cause condoms to lose their elasticity, thus increasing the risk that the condom will break or slip off. Polyurethane condoms are an exception to this. Therefore, if you are not in a monogamous relationship (potential risk of STIs) and are using latex condoms, be sure to use either water or silicone-based lubricants, NOT oil-based lubricants. Also, be careful with the use of oil-based lubricants; they clog the pores of the skin, breeding infection. Oil-based lubricants are especially not recommended for anal sex for that very reason. Examples of oil-based lubricants are baby oil, Vaseline, and even whipped cream.
Other Important Information Regarding Lubricants
When using personal lubricants, make sure that they do not contain nonoxynol-9 (n-9), a spermicide that has been shown to cause skin irritations and tears that allow viruses (especially HIV) to be transmitted more easily.
Personal lubricants DO NOT protect against sexually transmitted infections (STIs). Therefore, if you are not in a monogamous relationship in which both you and your partner have been tested for STIs, you should always use a condom.
Personal lubricants DO NOT prevent pregnancies (unless they contain spermicide), so if this is a concern to you, be sure to use a method of birth control, such as a condom or the Pill.
Last Updated 13 November 2012.