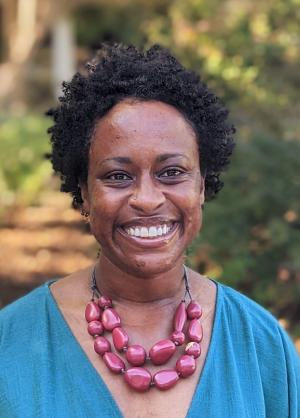 Associate Professor
Director of Undergraduate Studies
Specialization
:
Race, Ethnicity, Nation; International migration; Urban Sociology; Culture; Ethnography/Qualitative Methodology
Education
:
Ph.D., Northwestern University
Bio
:
"Jean Beaman is Associate Professor of Sociology, with affiliations with Black Studies, Political Science, Feminist Studies, Global Studies, and the Center for Black Studies Research, at the University of California, Santa Barbara. Previously, she was faculty at Purdue University and held visiting fellowships at Duke University and the European University Institute (Florence, Italy). Her research is ethnographic in nature and focuses on race/ethnicity, racism, international migration, and state violence in both France and the United States. She is author of Citizen Outsider: Children of North African Immigrants in France (University of California Press, 2017), as well as numerous articles and book chapters. Her current book project is on suspect citizenship and belonging, anti-racist mobilization, and activism against state violence in France. She received her Ph.D. in Sociology from Northwestern University. She is also an Associate Editor of the journal, Identities: Global Studies in Culture and Power and a Corresponding Editor for the  journal Metropolitics/Metropolitiques. She is the Co-PI for the Mellon Foundation Sawyer Seminar grant, Race, Precarity, and Privilege: Migration in a Global Context" for 2020-2022 and a visiting fellow at Stanford's Center for Advanced Study in Behavioral Sciences for 2022-2023.
Courses
:
Race, Ethnicity, and Nation; Race and Racism in Europe; Race and Global Migration