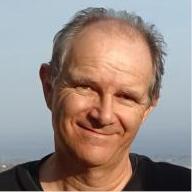 Office Hours
:
Thursday 11:00am - 12:00pm or by appt.
Specialization
:
Global environmental governance, climate change, sustainable development, political economy, international organizations and governance
Education
:
Ph.D., University of Zurich
Bio
:
Raymond Clémençon is a senior lecturer in international organizations and environmental policy and politics at the University of California, Santa Barbara in the Global and International Studies Program, the Sociology Department and the Bren School for Environmental Science and Management. His interests include international environmental institutions and negotiations, international organizations and globalization, financing mechanism for global environmental agreements, green parties and environmental movements, and regional integration and democratization. Until 2008 he taught at the University of California in San Diego, at the Graduate School of International Relations and Pacific Studies (IRPS), the Environmental Studies Program and in the Political Science Department. Raymond Clémençon has been a practitioner in international environmental politics since 1989, as a government representative and policy consultant. From 1989 to 1994, he was Section Head at the International Affairs Division of the Swiss Environment Agency. He was one of the negotiators on the Rio Declaration and the Agenda 21 during the Rio Conference on Environment and Development in 1992, and during the replenishment and restructuring negotiations of the Global Environment Facility, GEF, a multilateral funding mechanism for global environmental projects run by the World Bank, UNDP and UNEP. He has participated in many international meetings on climate change, the Montreal Protocol to protect the ozone layer, and on trade and environment. In the early 90s he was part of Switzerland's national early effort to develop a CO2 tax and a national sustainable development strategy. Clémençon has served as a policy consultant for the Global Environment Facility, the World Bank, the "International Task Force on Global Public Goods," and the Swiss government. He was a member of the evaluation team conducting the Second Performance Assessment of the GEF in 1997. At UCSD, Raymond Clémençon was a project director and senior research fellow at the Institute on Global Conflict and Cooperation (IGCC). Raymond Clémençon has a Ph.D. in international relations and comparative politics from the University of Zurich (1988), a Masters degree in Political Science from the University of California, Santa Barbara (1983), and Bachelors degrees from the University of Basel in sociology and history (1979). In 1988, he was awarded a research grant from the Swiss National Science Foundation for post-doctoral research at Stanford University in 1988/89.
Courses
:
105E:  Environmental Sociology
134G:  Green Movement and Parties