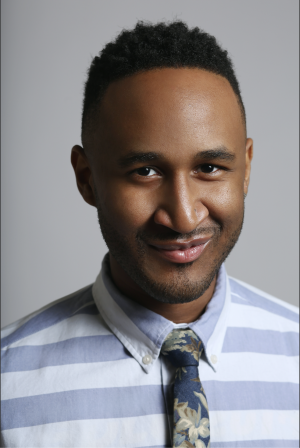 Office Hours
:
Wednesday 2:00pm - 4:00pm or by appt.
zoom link https://rb.gy/tgxb
Specialization
:
Race & Ethnicity; Gender & Sexuality; Urban Sociology; Social Psychology; Education; Qualitative Methodology; Medical Sociology; Mixed Methodology
Bio
:
Terrell Winder is Assistant Professor of Sociology at the University of California, Santa Barbara. An urban ethnographer, Winder's research areas include race & ethnicity, sexuality & sexual health, qualitative research methods, and education. He is currently completing a book manuscript tentatively titled, Unspoiling Identity: How Black Gay Men Learn to Overcome Stigma. In this book, he examines stigma response processes among stigmatized populations negotiating more than one stigma simultaneously. His research on the effect of religion on sexual and racial identity was published in Qualitative Sociology. Winder's health projects on the impact of HIV on Black men who have sex with men have been published in AIDS Patient Care & STDs, the Journal of Racial and Ethnic Health Disparities, and the Journal of Medical Internet Research. Dr. Winder received his B.A. in Comparative Ethnic Studies from Columbia University and his Ph.D. in Sociology from the University of California, Los Angeles.
Courses
:
Dr. Winder's primary teaching areas are qualitative methods, sociology of gender and sexuality, and the sociology of race and ethnicity.